Our Mission
Ward3Vision is a group of residents who can imagine our neighborhoods as even better urban places – more walkable, sustainable, and vibrant. We work to ensure that D.C. grows in a way that is environmentally and socially responsible, positive, and progressive, while protecting the character of our residential neighborhoods and bringing the vitality of urban life to our commercial corridors.
In accordance with our goal of making the Ward 3 commercial areas more vibrant  – with improved walkability, sustainable, and more economically viable – we are working to ensure that the District of Columbia grows in environmentally and socially responsible and progressive ways. We sponsored a workshop to provide a positive voice for policies and developments that –
Bring vitality to our commercial corridors, principally Wisconsin and Connecticut Avenues
Maximize mass transit options
Affordable Housing
We support the opportunity for others to experience the benefits of our neighborhood by encouraging smart growth policies to promote density (including in-fill development) near metro stations and transit corridors along with policies to promote more affordable housing.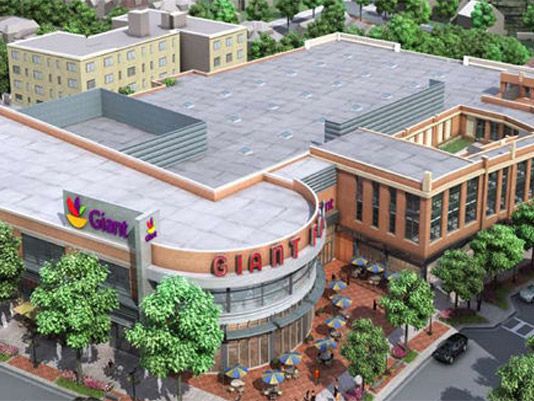 Current Priorities
Our current priorities include the following:
We are monitoring major development projects and potential re-development sites on or near Wisconsin Avenue:
Implementing the Comprehensive Plan Amendments to spur residential and commercial development near transit;
Planned Unit Developments and other mixed-use projects in Ward 3 near transit to expand residential options and amenities;
Participate in, contribute to and monitor the development of Small Area Plans in Chevy Chase, Cleveland Park, Tenleytown and Friendship Heights;
The Western Bus Garage and other properties in Friendship Heights; and
The Post Office building, also in the 3900 block of Wisconsin Avenue.
We are pleased to see that the Cathedral Commons mixed-use development on the 3300 block, which we supported, is fully leased and that the new Giant grocery store is well supported. With the Safeway on Davenport Street closed, this new grocery store is even more of an asset to the community.
We are also pleased to see that the former Babe's Billiards site at Brandywine St. has a full slate of ground floor commercial and is fully leased on the residential side.
We are monitoring these projects and potential development sites on Connecticut Avenue:
The Intelsat building on Connecticut Avenue at Van Ness St.
Buildings associated with the University of the District of Columbia in the Van Ness neighborhood
We continue to support transportation choices and related safety measures including:
Streetcars
Bike lanes
Capital Bike Share stations
Pedestrian traffic (e.g., installation of traffic circles on 42nd)
Parking Demand
We have also weighed in with the DC Council in favor of sidewalks and their improved maintenance in our neighborhoods.
Ward3Vision has been working on these issues in the neighborhood for a while now. Check out our past projects!